Scholarships
The nature of our work with students, parents and educators leads us to an abundance of scholarship resources. Use our Scholarship Success Guide below for help with submitting scholarship applications. Keep in mind all scholarship information listed is subject to change.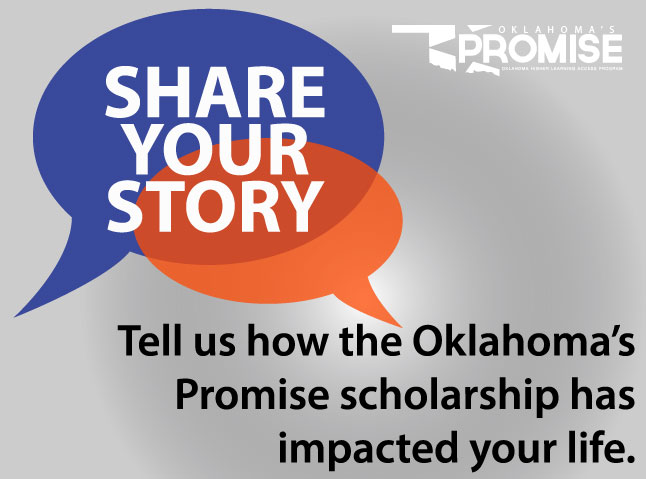 Are you an Oklahoma's Promise scholarship recipient? If so, we'd love to hear how the program has impacted your life. By sharing your stories, we hope to encourage other students to apply for Oklahoma's Promise and start planning for their futures.
Scholarship of the Week
Responsify Scholarship
Responsify is a resource that helps technology companies grow and engage their audiences. They recognize each individual's ability to empower the people around them. Every year, they award a scholarship to students who present an inspiring example of empowerment in their essays. Students must demonstrate how their major can be used to empower others in a self-reflective essay. All applicants must be enrolled, or due to be enrolled, as a full-time undergraduate or graduate student at an accredited US college or university. There is no minimum GPA. Domestic, international and undocumented students may apply. The essay must be 800-1,000 words answering the following questions:
Why is empowering others so important?
How do you think your major can be used to empower others?
When was the last time you felt empowered? What inspired this?
Award Amount: $1,000
Deadline: October 5, 2020