Scholarships
The nature of our work with students, parents and educators leads us to an abundance of scholarship resources. Use our Scholarship Success Guide below for help with submitting scholarship applications. Keep in mind all scholarship information listed is subject to change.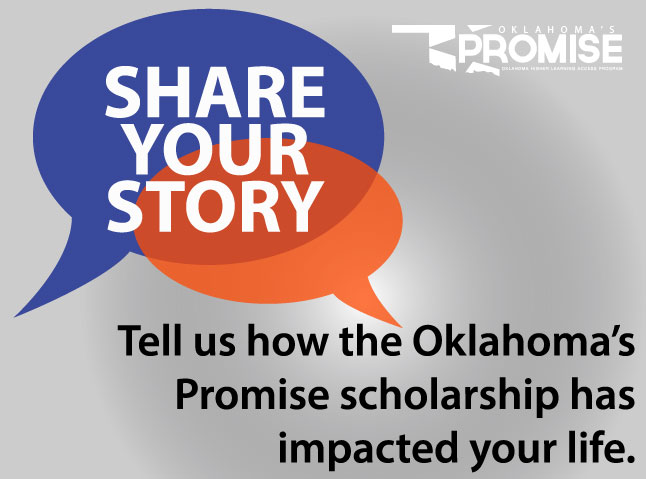 Are you an Oklahoma's Promise scholarship recipient? If so, we'd love to hear how the program has impacted your life. By sharing your stories, we hope to encourage other students to apply for Oklahoma's Promise and start planning for their futures.
Scholarship of the Week
Zombie Apocalypse Scholarship
Have you ever thought about how you'd handle a zombie invasion? If you have, now is your time share your plan. Unigo.com wants to know how you would survive a zombie apocalypse. Write a short essay (250 words) over the following prompt and enter for your chance to win a $2,000 scholarship.
"Imagine that your high school or college has been overrun with zombies. Your math professor, the cafeteria ladies, and even your best friend have all joined the walking dead. Flesh out a plan to avoid the zombies, including where you'd hide and the top-five things you'd bring to stay alive."
Award Amount: $2,000
Deadline: October 31, 2020