Scholarships
The nature of our work with students, parents and educators leads us to an abundance of scholarship resources. Use our Scholarship Success Guide below for help with submitting scholarship applications. Keep in mind all scholarship information listed is subject to change.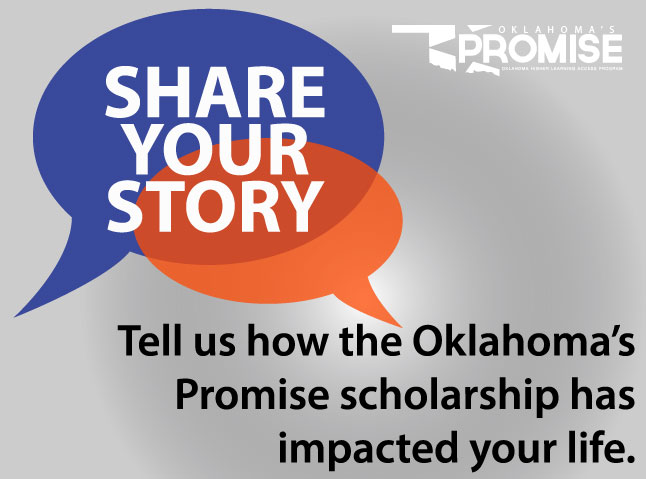 Are you an Oklahoma's Promise scholarship recipient? If so, we'd love to hear how the program has impacted your life. By sharing your stories, we hope to encourage other students to apply for Oklahoma's Promise and start planning for their futures.
Scholarship of the Week
Branch Out Scholarship
The Branch Out Scholarship awards a bi-yearly scholarship giving $1,000 to a student who demonstrates, through their personal statements, that they are committed to expanding their education and using their knowledge to improve their communities. One winner will be chosen and Bisnar Chase Personal Injury lawyers will also give $500 to the 501c3 charitable organization of the winner's choice.
Your scholarship essay should be personal, demonstrating your passion for education.
Your essay should touch on the points below:
• Why you are committed to education
• Your community, personal experiences, and inspirations
• How you plan to use your education to better the world around you
• Why you deserve to win this scholarship
Award Amount: $1,000
Deadline Date: December 15, 2022