Scholarships
The nature of our work with students, parents and educators leads us to an abundance of scholarship resources. Use our Scholarship Success Guide below for help with submitting scholarship applications. Keep in mind all scholarship information listed is subject to change.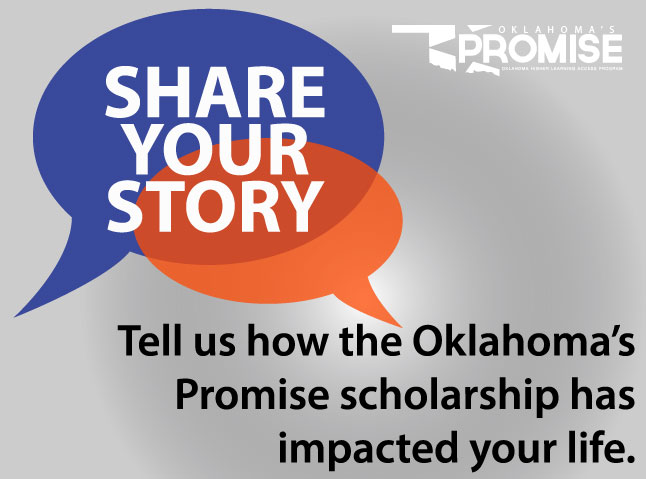 Are you an Oklahoma's Promise scholarship recipient? If so, we'd love to hear how the program has impacted your life. By sharing your stories, we hope to encourage other students to apply for Oklahoma's Promise and start planning for their futures.
Scholarship of the Week
ARTBA Student Transportation Video Contest
The American Road & Transportation Builders Association Foundation supports an annual student video contest to promote the U.S. transportation industry. The goal is to help students better understand the importance of transportation infrastructure investment. Their contest is divided into two age groups: elementary through high school students and post-secondary through graduate students. Applicants must submit a video that's a maximum of 2.5 minutes long and discuses transportation trends, funding and safety.
Award Amount: 4 awards; $250-$500
Deadline: November 30, 2020
Learn more and apply for the ARTBA Student Transportation Video Contest.