Scholarships
The nature of our work with students, parents and educators leads us to an abundance of scholarship resources. Use our Scholarship Success Guide below for help with submitting scholarship applications. Keep in mind all scholarship information listed is subject to change.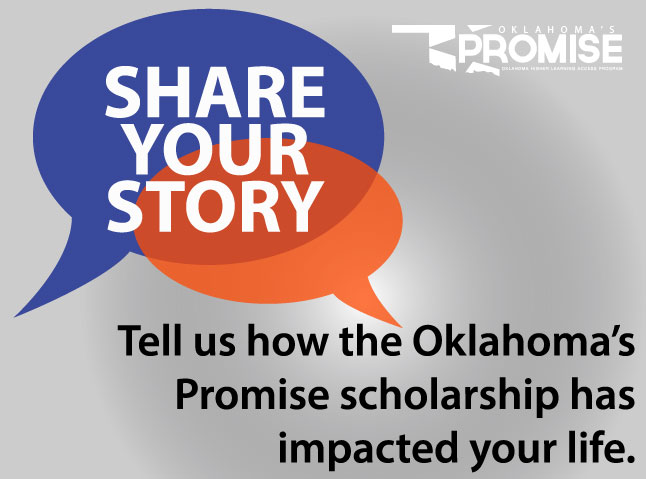 Are you an Oklahoma's Promise scholarship recipient? If so, we'd love to hear how the program has impacted your life. By sharing your stories, we hope to encourage other students to apply for Oklahoma's Promise and start planning for their futures.
Scholarship of the Week
COVID-19 Impact Scholarships
The COVID-19 Pandemic has created significant disruptions to the college and life plans of young adults with learning and attention issues across the country. The National Center for Learning Disabilities (NCLD) recognizes the hardship young adults are facing and is offering a scholarship intended to support those students whose college plans have been significantly impacted by COVID-19.
NCLD will award 12 $1,500 scholarships to those who experienced disruptions in their undergraduate or graduate plans due to COVID-19. Eligible students will complete an application and finalists will be asked to complete a 20-minute interview.
Award Amount: 12 awards; $1,500
Deadline: June 15, 2021