Scholarships
The nature of our work with students, parents and educators leads us to an abundance of scholarship resources. Use our Scholarship Success Guide below for help with submitting scholarship applications. Keep in mind all scholarship information listed is subject to change.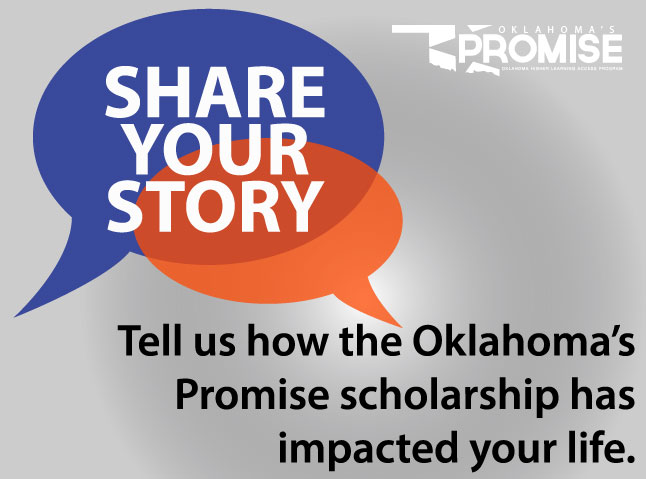 Are you an Oklahoma's Promise scholarship recipient? If so, we'd love to hear how the program has impacted your life. By sharing your stories, we hope to encourage other students to apply for Oklahoma's Promise and start planning for their futures.
Scholarship of the Week
National Hispanic Health Professional Student Scholarship
The National Hispanic Health Foundation (NHHF) supports educational and medical research activities to improve the health of Hispanics. Applicants are not required to be Hispanic in order to apply, but an affinity for the health of Hispanic communities and an interest in participating in NHHF Scholars Alumni activities is required. Must be a graduate student enrolled full time in an accredited medicine, dentistry, pharmacy, nursing (including BSN), public health/policy, or physician associate program, with a GPA of at least 3.0.
Award Amount: $1,000
Deadline: September 24, 2021
Learn more and apply for the National Hispanic Health Professional Student Scholarship