Scholarships
The nature of our work with students, parents and educators leads us to an abundance of scholarship resources. Use our Scholarship Success Guide below for help with submitting scholarship applications. Keep in mind all scholarship information listed is subject to change.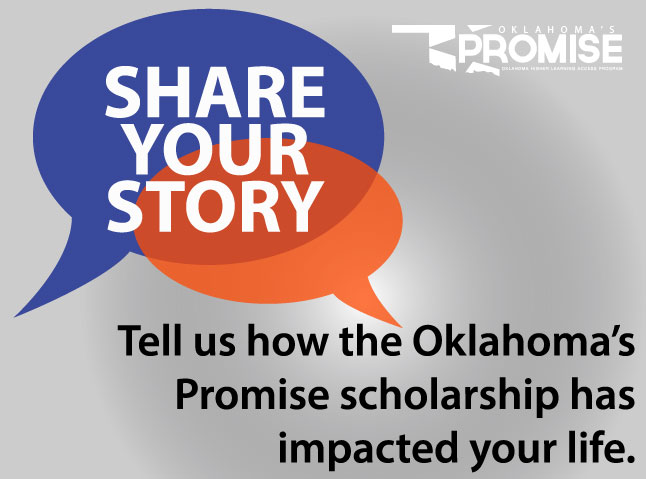 Are you an Oklahoma's Promise scholarship recipient? If so, we'd love to hear how the program has impacted your life. By sharing your stories, we hope to encourage other students to apply for Oklahoma's Promise and start planning for their futures.
Scholarship of the Week
National Space Club Keynote Scholarship
Since 2013, The National Space Club and Foundation has offered the opportunity for a student to give the keynote address at the National Space Club and Foundation's annual Goddard Memorial Dinner, one of the space industry's most prestigious gatherings. The student must intend to pursue a career in the Science, Technology, Engineering or Mathematics (STEM) fields, be academically strong and excel in public speaking.
Award Amount: $10,000
Deadline: December 3, 2021
Learn more and apply for the National Space Club Keynote Scholarship.