Scholarships
The nature of our work with students, parents and educators leads us to an abundance of scholarship resources. Use our Scholarship Success Guide below for help with submitting scholarship applications. Keep in mind all scholarship information listed is subject to change.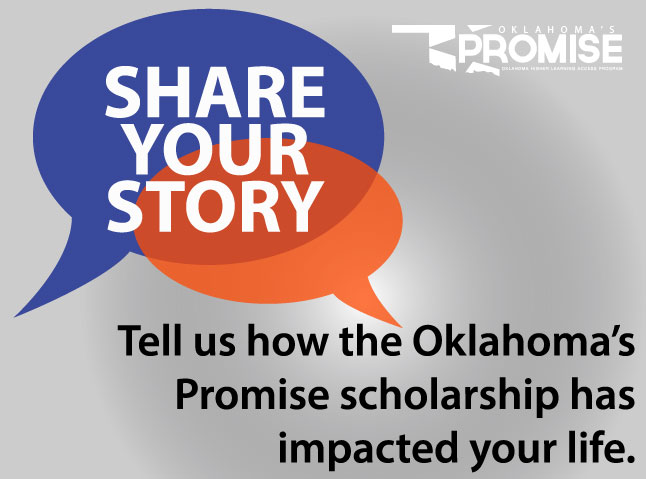 Are you an Oklahoma's Promise scholarship recipient? If so, we'd love to hear how the program has impacted your life. By sharing your stories, we hope to encourage other students to apply for Oklahoma's Promise and start planning for their futures.
Scholarship of the Week
Veterans & Military Family Scholarship
In recognition of our nation's service members and their families, twice a year the George Sink Injury Lawyers group bestows a $1,000 scholarship upon a hard-working U.S. student who is an active duty service member, a veteran, or a spouse or child of an active duty or retired service member.
High school seniors and graduates as well as undergraduate and graduate students may apply.
Award Amount: 1 award; $1,000
Deadline Date: June 15, 2023
Learn more and apply for the Veterans & Military Family Scholarship.