Scholarships
The nature of our work with students, parents and educators leads us to an abundance of scholarship resources. Use our Scholarship Success Guide below for help with submitting scholarship applications. Keep in mind all scholarship information listed is subject to change.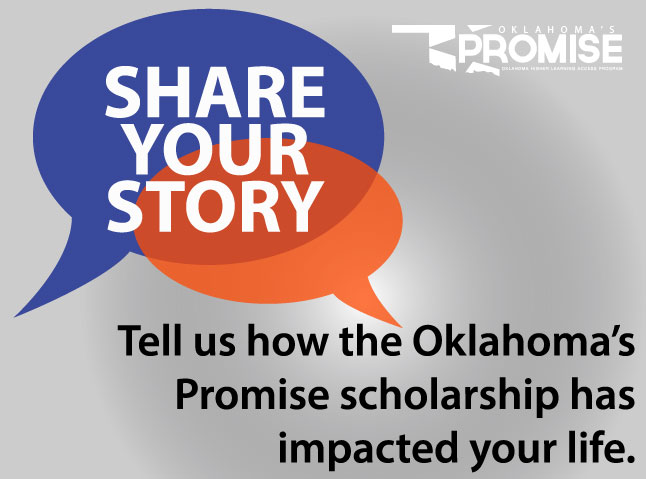 Are you an Oklahoma's Promise scholarship recipient? If so, we'd love to hear how the program has impacted your life. By sharing your stories, we hope to encourage other students to apply for Oklahoma's Promise and start planning for their futures.
Scholarship of the Week
Quote Wizard Student Success Scholarship
Quote Wizard knows the pandemic has made the future unclear. School has gone virtual and we don't know what things will look like a few years from now. Whatever your situation, they want to help. Now is the time to prioritize your future, and they don't want anything to take you from your path to success.
Eligibility Requirements: A student enrolled in an accredited university for the fall semester of 2021 with a valid driver's license.
Award Amount: $500
Deadline: July 31, 2021
Learn more and apply for the Quote Wizard Student Success Scholarship.