Scholarships
The nature of our work with students, parents and educators leads us to an abundance of scholarship resources. Use our Scholarship Success Guide below for help with submitting scholarship applications. Keep in mind all scholarship information listed is subject to change.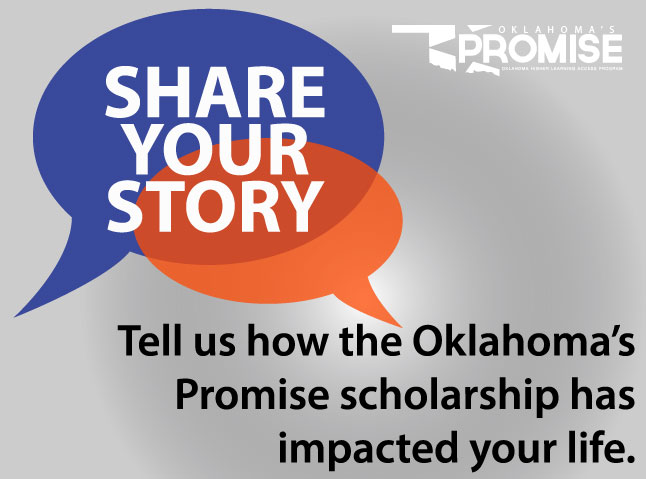 Are you an Oklahoma's Promise scholarship recipient? If so, we'd love to hear how the program has impacted your life. By sharing your stories, we hope to encourage other students to apply for Oklahoma's Promise and start planning for their futures.
Scholarship of the Week
VRtrepreneur Scholarship
In support of the next generation of technology entrepreneurs, Virtual Reality CO. is offering a scholarship to students interested in starting their own business. The company is looking to award the scholarship to someone who is passionate, ambitious and enrolled full-time in an accredited college. All majors are eligible to apply. Applicants must submit a copy of their transcript and resume, along with an essay (500 – 700 words) answering the following prompt:
What makes you passionate about building a business?
Award Amount: $1,000
Deadline: August 20, 2020