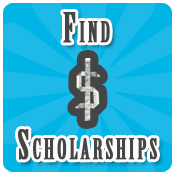 Calendar
Nov. 25
Career Day
(Sand Springs)

Nov. 25
Senior Information Day
(Bethel High School)

Nov. 26
GEARUP/UCG2 Workshop
(Little Axe High School)

Nov. 28-29
Closed for Thanksgiving
Dec. 2
GEARUP/UCG2 Workshop
(Checotah High School)

Dec. 3
GEARUP/UCG2 Workshop
(Tecumseh High School)

Within Reach ... Within You!
Education beyond high school is possible for everyone. The information throughout this site can help you and your parents prepare, plan and pay for education after high school.
News
Host a
College Countdown

Event!

One of the most productive things you can do to help your seniors and their families prepare for college is to host a College Countdown event. In addition to materials, we offer a $1,500 stipend to help offset some of the expenses associated with advertising, promoting and conducting a College Countdown event. Learn more about hosting an event.
Watch Our FAFSA Tutorials in English and Spanish
Need help understanding the FAFSA process? Learn how to complete the FAFSA in five steps with our video tutorials. Visit our FAFSA Web page and push play today!
Stay Updated with UCanGo2 on Facebook
We know you have a lot on your plate, and we're here to help make your job easier. Simply 'Like' UCanGo2 on Facebook, and you'll automatically receive pertinent college access information and updates. Click here to learn more.
Get Your College Questions Answered Promptly
Counselors: Do you have questions about State Regents' programs or college planning in general, but you're not sure who to ask? Now you don't have to know! Simply email your question to CounselorInfo@osrhe.edu and you'll receive a prompt response from a State Regents' subject matter expert. From required courses to aid programs to student resources, we're here to help at CounselorInfo@osrhe.edu.